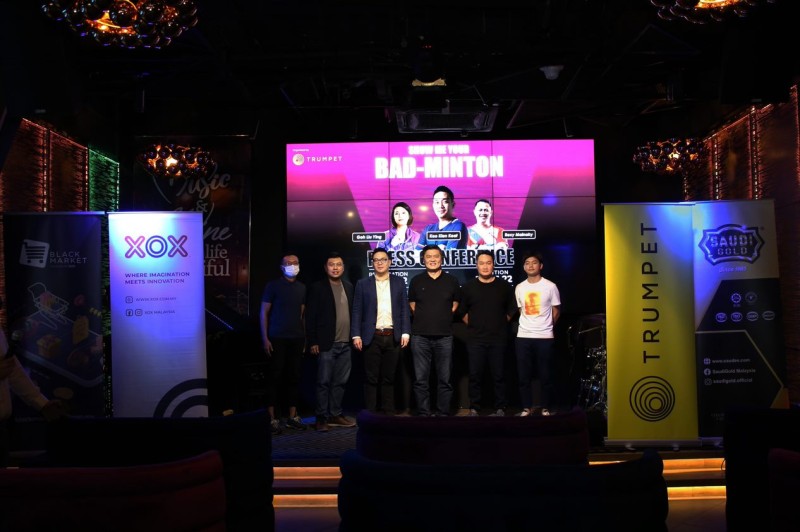 Former Men's Doubles Badminton World Champion, Koo Kien Keat today introduced and launched a newly designed competition programme, combining fun and sports entitled "Show Me Your BAD-Minton". The badminton trick shot showcase is the first of its kind to be organised in Malaysia and potentially in the world, to showcase the versatility of game by virtue of using a racket and the shuttlecock.
During a press conference at Lavo, Persiaran Tropicana, Koo highlighted that the event aims to entertain badminton fans. "Badminton has always been an entertainment and lifestyle sport for majority of Malaysians. The audience are impressed when trick shots are deployed during games, but I want to take it a step further by encouraging more creative moves on and off court," emphasised Koo.
There are no set of rules or requirements for this competition programme. All participants need to be creative and skilful in showcasing their talent. The programme is open to all Malaysians regardless of age, skills and background.
"I've won many points by using trick shots in my games. Non-professional players will have this platform to showcase their skill and for professional players, they can flair tricks and deceptive moves that might not be very appropriate during competition. I think, this can be as big as juggling in football and slam dunk in basketball games," Koo added.
Registered and qualified participants will be judged by renowned names like Rexy Mainaky, Koo Kien Keat and Goh Liu Ying. Points will be given to those who has the best showcase throughout the event. As badminton is a sport that resonates with Malaysians, the event also encourages audiences at home to select their favourite players by online voting.
The grand prize is worth RM10,000 alongside other consolation prizes for other eligible participants.
The audition will take place on 14 May 2022 and the Finals will be on 28 May 2022 at Sports Arena, Old Klang Road, Kuala Lumpur. For more information and registration, please visit www.excitix.com.my.
Trumpet International Sdn Bhd
27 April 2022
---
About Trumpet International
Trumpet International Sdn Bhd is reborn with the aspiration to delivering 360⁰ event management, ticketing and strategic communication solutions to clients, big or small with great impact to the target audience. Revolutionised from its maiden company, Trumpet emerged in August 2021 with a more focused direction that aligns with its business strategic initiatives in becoming a one-stop solution provider to the market. The Company has previously endured tremendous transformations to achieve what it is today.
With the team's combined wealth of expertise and experience for more than 40 years, Trumpet International thrives by providing quality services to clients. The Company strives to become one of the leading companies in Malaysia by connecting and engaging meaningfully with 33 million Malaysians through customised and innovative approaches.